We teach the fundamentals of touch, movement, and play with the goal of all our players loving the game and craving to play more soccer. We use small-sided games to make sure every player is getting maximum touches on the ball and opportunities to build their confidence with play.
Kids Group: 2017 – 2016 birth-years.
Juniors Group: 2015 – 2013 birth-years.
Fall 2022 Season: September 10th - November 12th
Winter 2023 Season: January 6th - March 3rd
Spring 2023 Season: April 14th - June 10th
Season to season registration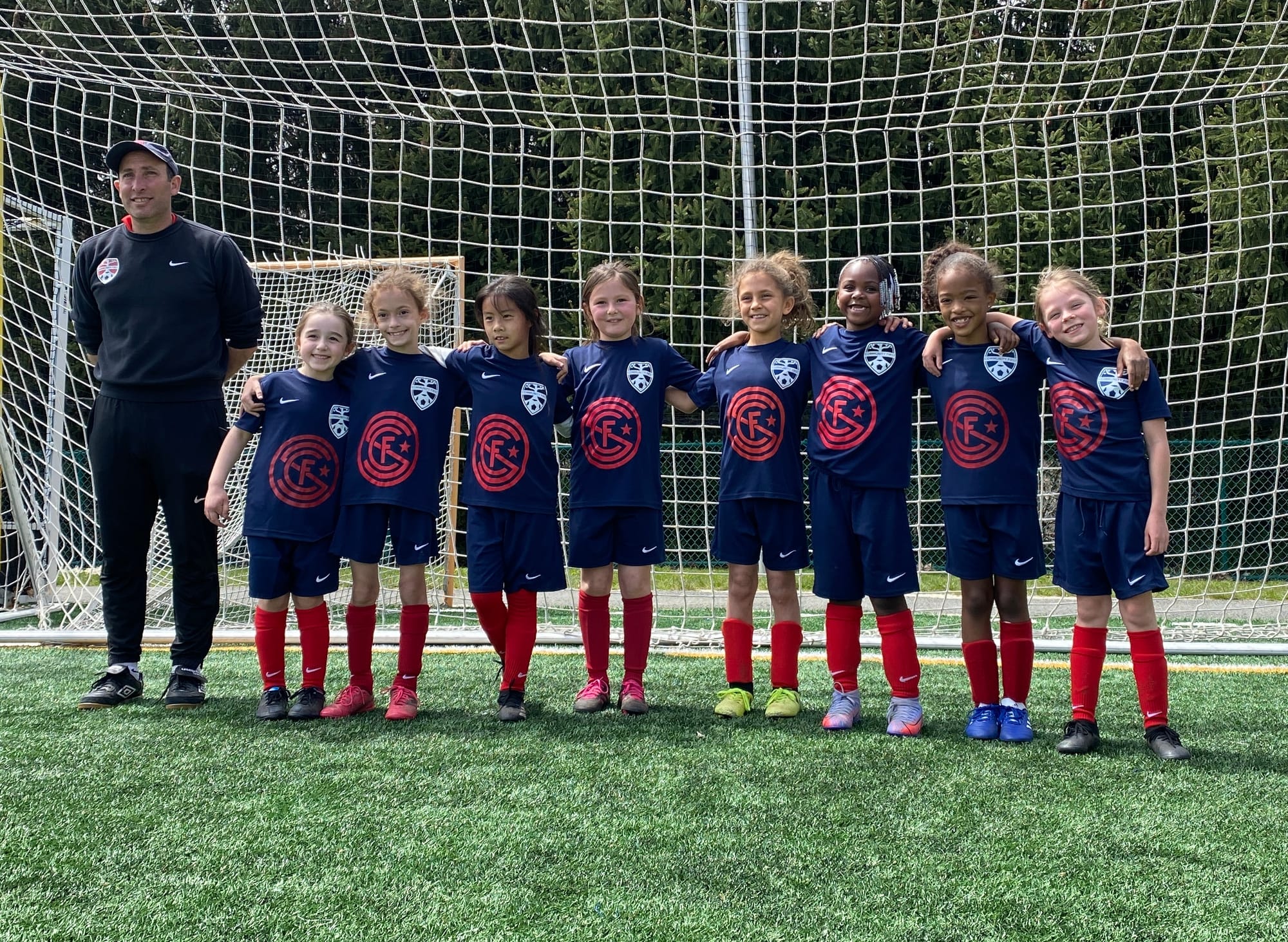 ______________________________
WINTER 2023 SCHEDULE
Friday Practices
Kids Group, 6:00 - 6:55 PM
Juniors Group, 7:00 - 8:00 PM
Saturday Games
Kids Group, 11:05 AM - 12:00 PM
Juniors Group, 12:05 - 1:05 PM
Location: Union, NJ

_______________________________
Uniform & Equipment:
All players must wear current CFS training apparel for all recreation practices & games.
Required: CFS Grey Training Shirt, Navy Blue Shorts, Red Socks
Optional: CFS Navy Hoodie & Red Backpack
Appropriate soccer shoes & shin-guards required
For new uniform orders, order through the Recreation League Apparel Store

If the Apparel Store is closed,

call Kicks N Sticks warehouse (908) 245-1000 to place your order.