Develop your skills and grow your love for the game through a variety of technical games and soccer competitions led by our experienced coaching staff.
Weekly camps for competitive, development, and recreation players, 5 - 14 years old.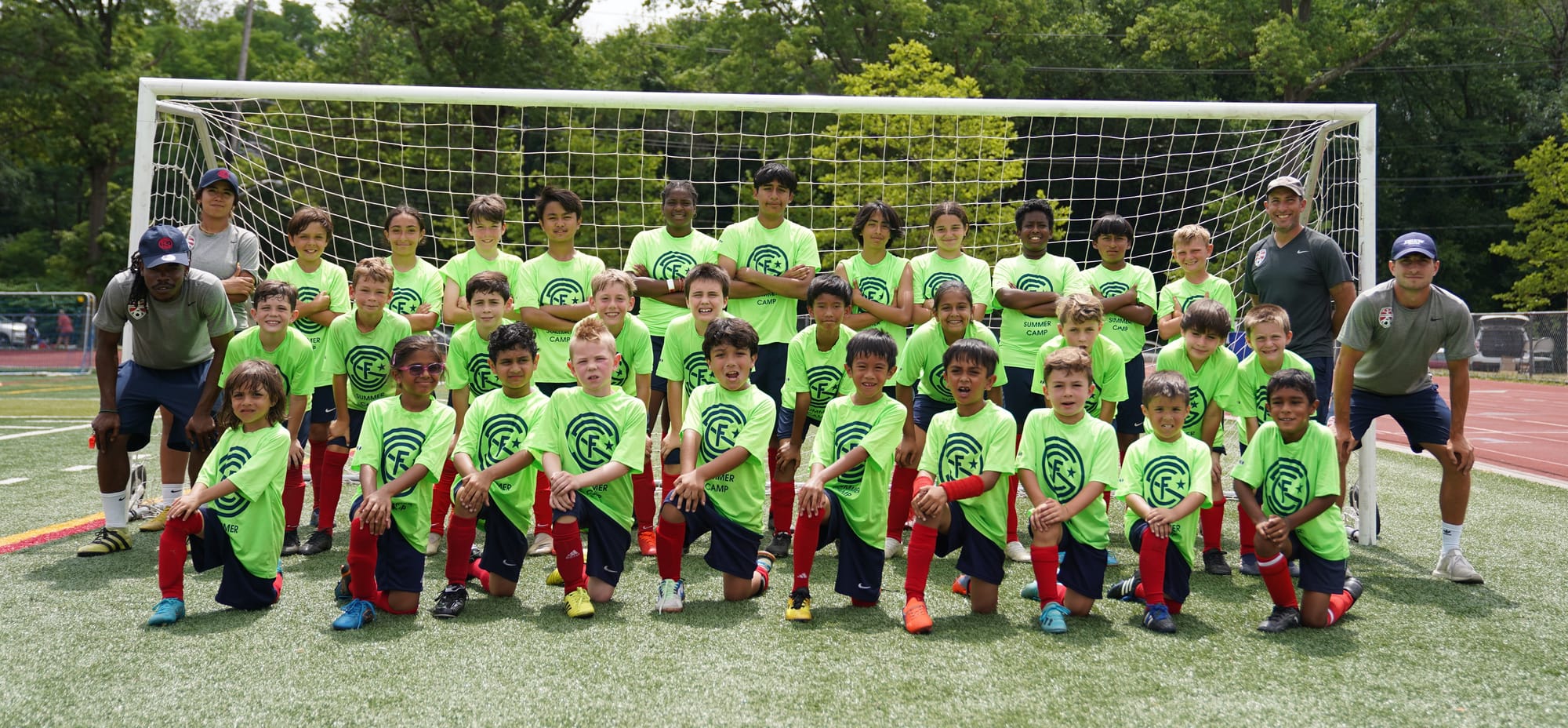 SUMMER CAMP 2023
Early Bird Discount: $50 OFF all full day camps & $35 OFF all half day camps until February 4th, 2023.
DAY CAMP:
Weekly Camps. June 26 - August 18
Monday - Friday

Full Day: 9:00 am - 3:00 pm (arrive 8:45 am)
Half Day: 9:00 - 11:30 am or 1:00 - 3:00 pm
EVENING CAMP:
Weekly Camps. July 3 - July 14 & August 7 - August 18,
Monday - Friday, 6:00 - 7:30 pm
Union, NJ

__________________________________
SCHOOL BREAK CAMPS
Teachers' Convention Camp November 7th - 11th, 2022
Holiday Camp December 26th - December 30th, 2022
Spring Break Camp April 3rd - 7th, 2023
Monday - Friday, 9:30 - 11:30 am
Full week or day to day registration

Camps located in Union, NJ