Park Avenue Building and Roofing Supplies
2120 Atlantic Avenue, between Saratoga & Howard
Brooklyn, NY 11233

Hours: Monday-Friday: 6:30am to 5:00pm
Closed: Saturday/Sunday
Telephone: (718) 403-0100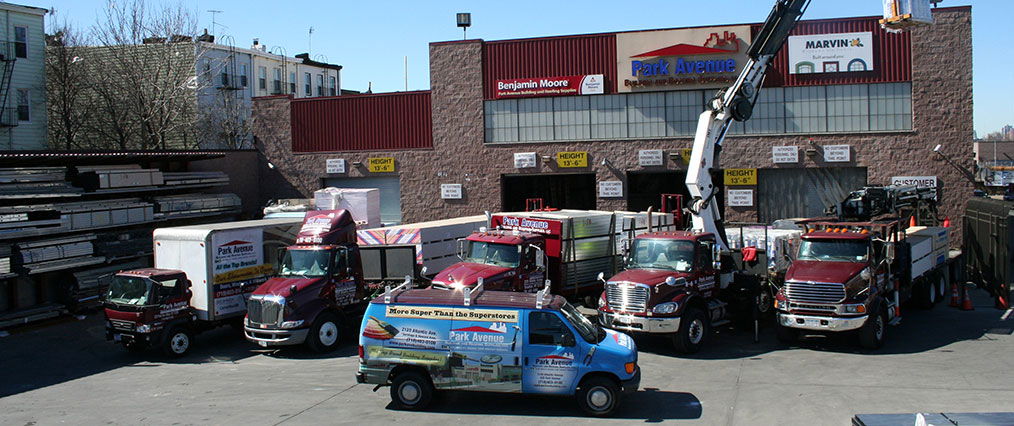 OUR STORE
At Park Avenue you'll find a wide selection of products for projects ranging from home improvement to large-scale building materials. Conveniently located in the heart of Brooklyn, our store offers a large, readily available selection of tools and materials. At our store you'll find designer flooring, state-of-the-art paint departments and the personalized customer service you get only from a local family owned business.
Home Center -- We are stocked with all the supplies you need for home improvement or renovation, with over 90,000 square feet of lumber, brick, block, sand, grave, cement and steel. We employ residential experts in paint, electric, plumbing and general construction to help you find the right solutions to your building needs.
Quality Service—From Start to Finish -- We focus on serving your needs from when you first enter our store to post-sale. We offer full delivery services for our products, as well as free parking for fast and easy loading.
Premium Brands
Park Avenue is a member of TrueValue, and we offer products designed for all your home improvement needs. We also sell premium brands including Bosch, Makita, Benjamin Moore, USG, Armstrong, Siplast, Ardex, Henry and Sika.